Celtic Triskele - 3 New courses
Three new courses to form a Celtic Sea Triangle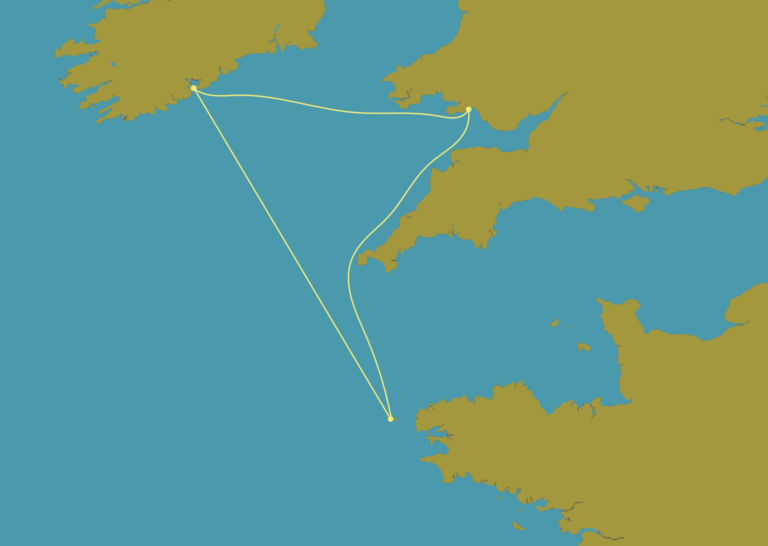 Three new individual record courses in the Celtic Sea are to be combined to produce a Celtic Triskele.
Each course is individually a fantastic route and record course in it's own right,  with fantastic locations to visit.  Connecting the historic record start/finish island of Ushant  (Ouessant,FRA)  (Brest FRA), with the harbour entrance at Cork (City of Cork, IRL), and the famous Mumbles headland in South Wales,(City of Swansea,WAL).  Combined the three courses offer 600nm of sailing and a great mixture of open sea crossings,  and intricate headland and coastal navigation,  where planning the tides & currents will be as important as any other sailing skill.  With careful planning,  a week of sailing could deliver 4 IRC Records™.
The Celtic Triskele record will be awarded to the yacht with the lowest aggregate corrected time of all three record courses.  The records need not be completed in any particular order nor within any timescale, but must be completed on the same yacht, in the same rated configuration.
The courses can be found here: