IRCRecords Fall On The Solent
With a favourable, albeit very gusty SW wind and big tides in the Solent, three Jeanneau Sun Fast boats challenged the IRCRecords™ Nab Tower Course, each having a frothing Friday sail.
The previous record holders on the course were 'Redshift' Farr GP42 holding the fully crewed time at: 04h 05m 36s and the double handed record held by The Greig City Academy's 'Riot' an Intro 22 with a time to beat of 04h 55m 29s.
First to cross the start line at the Royal Yacht Squadron was the Jeanneau Sun Fast 3600 'Tigris' helmed by owner Gavin Howe with a full crew, setting an asymmetric with a deep first reef in the mainsail flying off to the East.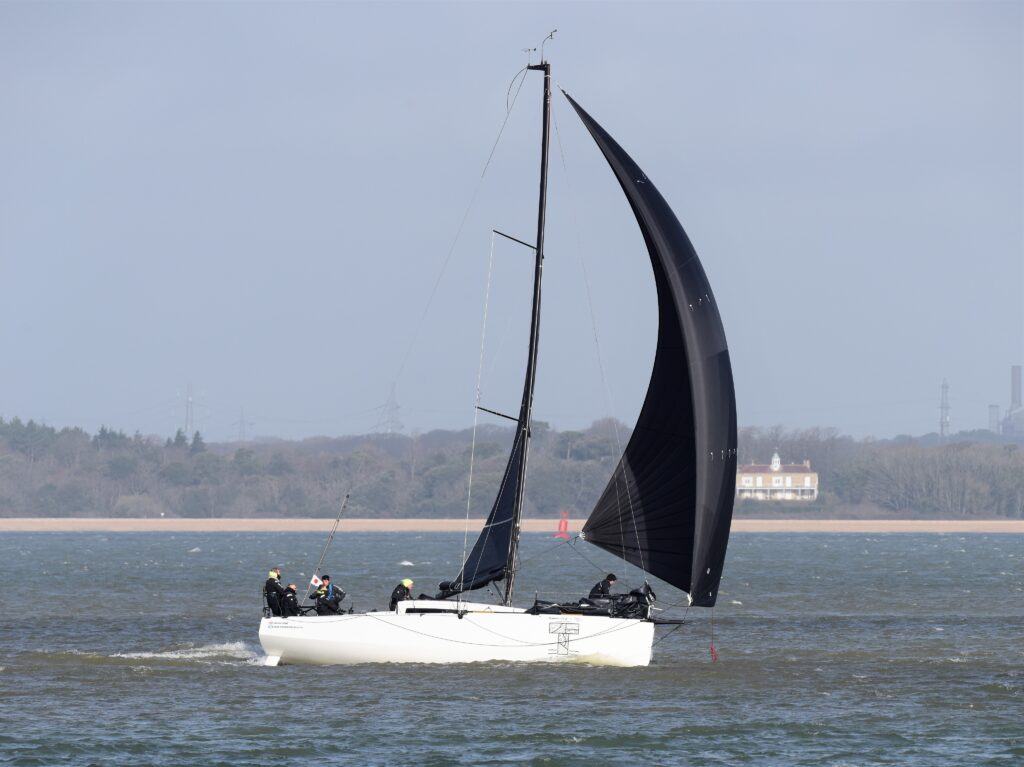 30 minutes later the Jeanneau Sun Fast 3300 Orbit helmed by Dan Fellows with a family crew onboard set their distinct red A-sail.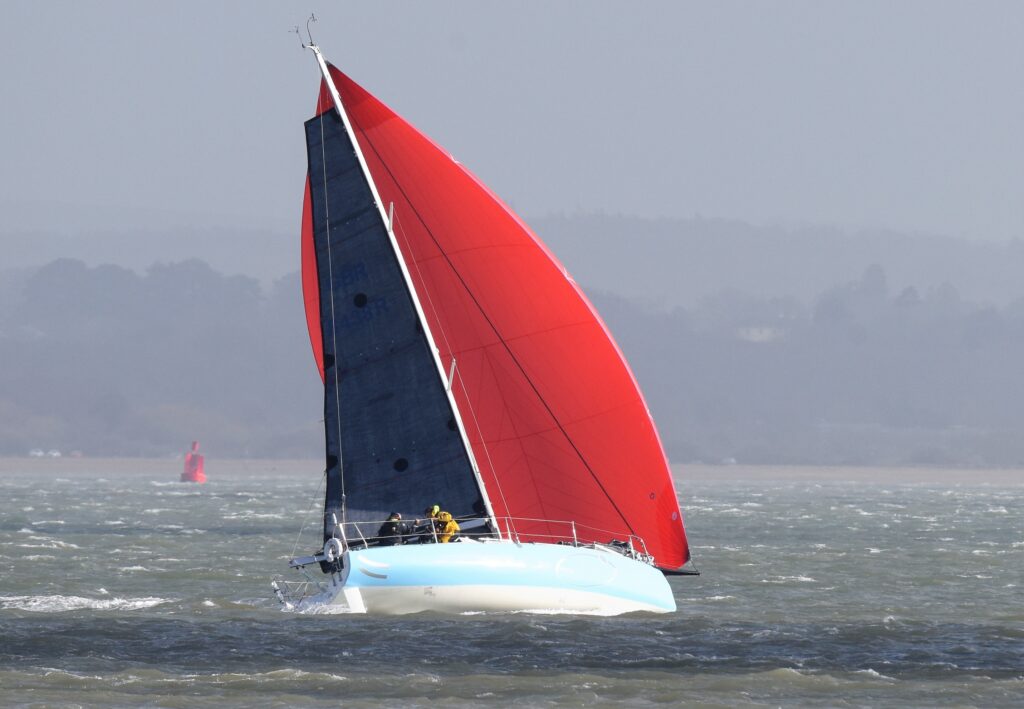 The third boat, starting an hour later 'Kestrel' also a Sun Fast 3300 had a different set up – sailing double handed Kestrel's co-skippers Simon Bamford and Jerome Carson set a Fractional Code 0 [FR0] with a Staysail and Reefed Mainsail. They crossed the line in a particularly strong gust with 19kts of boat speed.
All three boats enjoyed a fast downwind ride in flat water, carrying the last of the flood tide to the Forts in the Eastern Solent. Each boat sat at hight teens of boat speed with one team even setting a new boat PB. The short leg out to the Nab Tower, was followed by a long slog on port tack into the breeze, back to the West.
The first two boats, Tigris and Orbit didn't fully benefit from favourable tide on the return west however a flatter sea state delivered a slightly more manageable leg back to the Squadron Line. Kestrel with the later start returned West in stronger wind and current leading to a bumpier ride,  gusts topped out at 40kts, against their 3 knots of favourable tide.
Tigress crossed the line at 12:31:02 completing the course in 03h 24m 42s lowering the Fully Crewed record –  40mins off the previous record set by the Ed Fishwick's 'Redshift' team. Orbit finished at 12:52:39 with a great corrected time of 03h 35m 48s which would have been a record had the time not been lowered by Tigris some 20 mins earlier. Clearly picking the right start time is everything in record setting.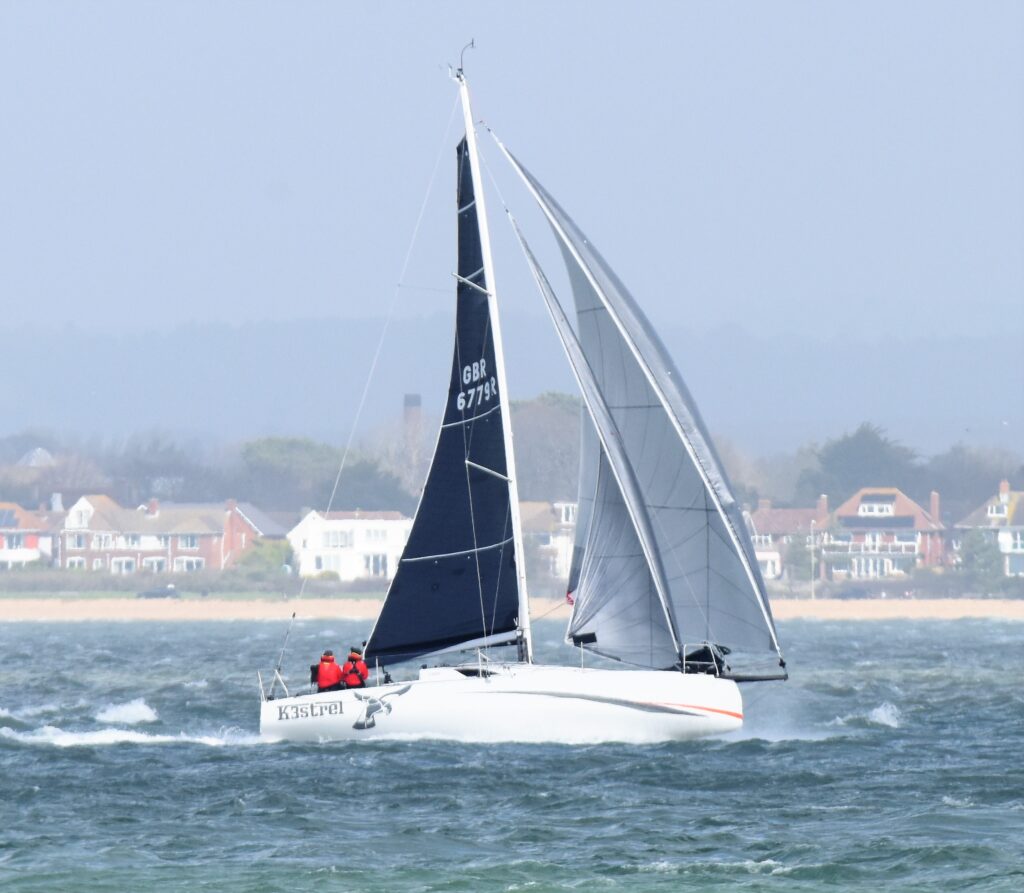 The Double Handed team onboard Kestrel crossed the line at 13:56:54 delivering a corrected time of 03h 33m 18s knocking over an hour off the previous time set by the Greig City Academy's 'Riot'
Tigris crew member Maggie Adamson commented "Amazing day on the water!! The racing today was cancelled because of too much wind so we decided to go out and try to beat the IRCRecord for the Nab Tower course. It was an absolute blast with a great crew onboard."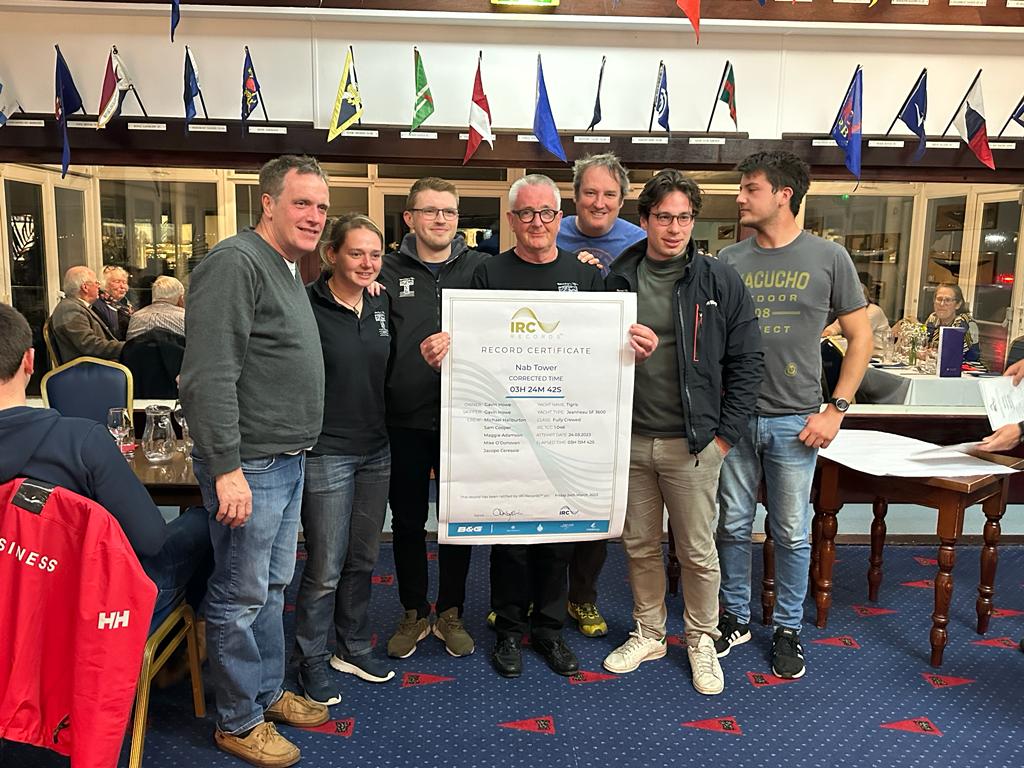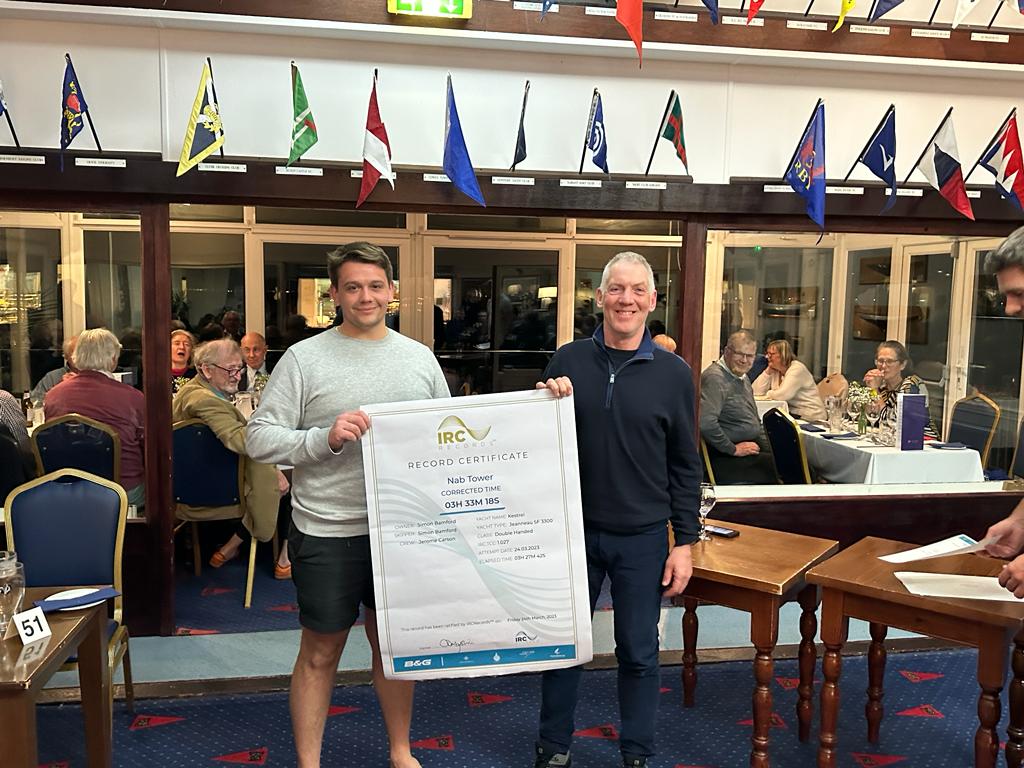 To see the records head to: https://ircrecords.com/recordinfo/nab-tower/