CORRECTED TIME:

7H 32M 42S
Owner: Greig City Academy
Corrected Time: 7H 32M 42S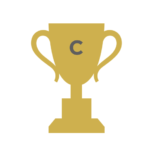 Skippered by 15yr old Kai Hockley,  Riot an Intro22 mini tonner built in 1976 and recently refitted represented the Grieg City Academy made two attempts on the Round the Isle of Wight record this week.  With the wind shutting down at 1/4 distance on the first attempt   the team put in place some extra schooling on the weekend, in order to take Wednesday away from the classroom, to make a 2nd attempt.   The essence of record breaking perseverance  is waiting for conditions you are happy with then arranging everything else in life around them.
Kai, and his team set off at just after 0625 to  sail west about on the course.  out to the Needles on the first leg,  which they rounded after 2hrs of sailing.   The sun came out, for the leg to the southern most point of the island   with St Catherine's light house look out for them, by now,  just after 11am, and with a strong flood tide to carry them up to Ventnor and across Sandown Bay to Bembridge.  Rounding Bembrige ledge bouy after 7hr of sailing in good conditions,  things were about to change.  A very tricky series of small rain and storm cells cross the race course,  providing firstly no wind, then lots,  and finally  enough to see them moving again,  and past Seaview,  Ryde Pier,  and back to the Cowes finish line to complete their circumnavigation of the Island.
Riots elapsed time  was just over 9h 40 mins